LANSING, Mich. — State Sen. Rick Outman, R-Six Lakes (outside right), joined his son, Rep. Pat Outman, R-Six Lakes (outside left) on Thursday in welcoming two local first responders to the Sept. 11 Memorial Ceremony hosted by the Michigan House of Representatives .
The two lawmakers welcomed Lakeview Village Manager and Chief of Police Darin Dood (center right) and Montcalm Township Fire Chief Clif Dickinson (center left) to Lansing as their guests for the event.
###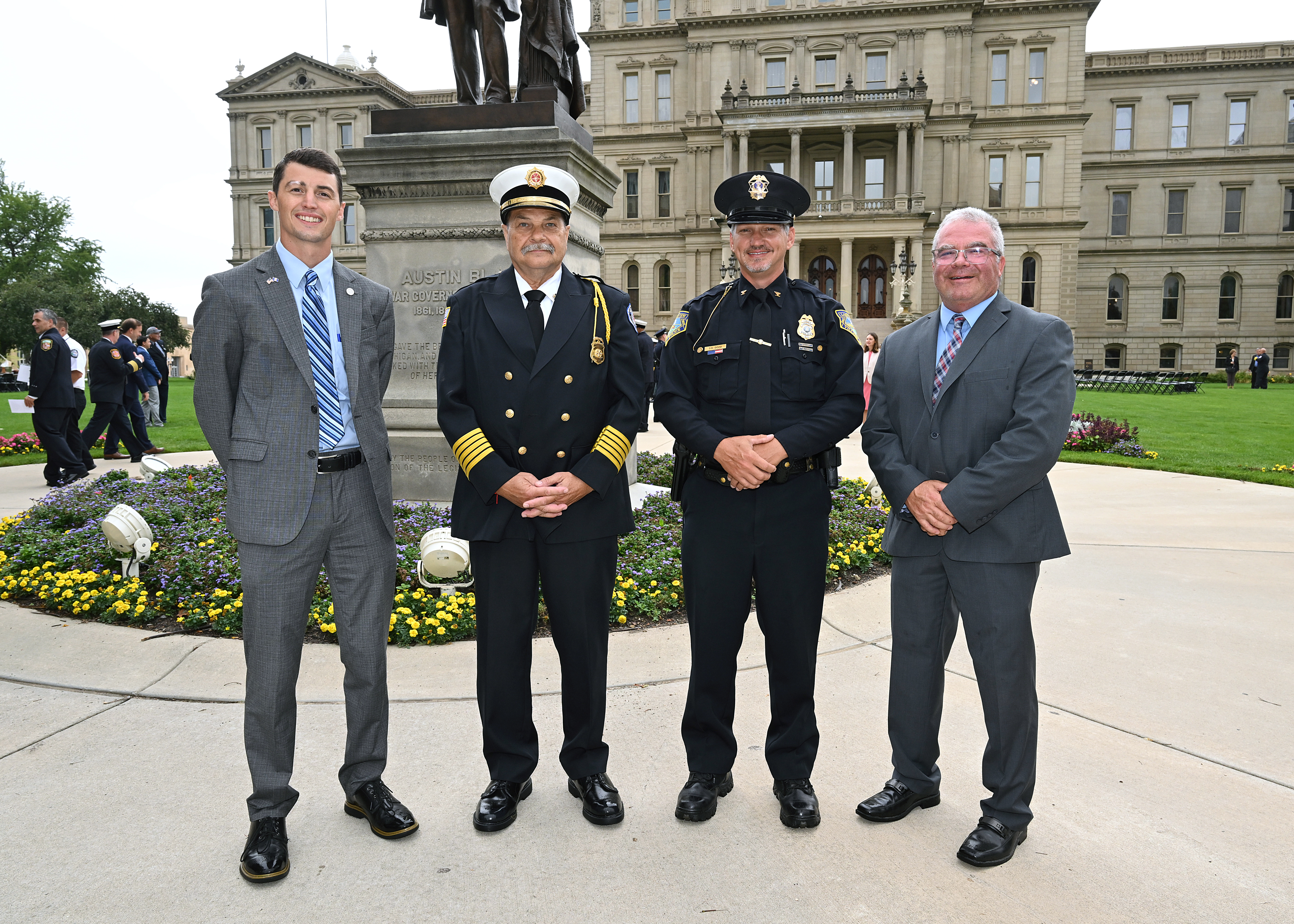 Editor's note: A print-quality photograph of the above image is available by clicking on the image or by visiting SenatorRickOutman.com. Click on "Photos" and under the "In the News" tab.