Theis comments on state's economic forecast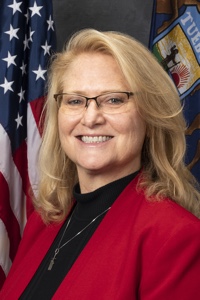 LANSING, Mich. — Sen. Lana Theis, R-Brighton, issued the following statement on Friday after state economists at the Consensus Revenue Estimating Conference indicated Michigan is facing $3.2 billion in lost revenue:
"Today economists confirmed what we have expected — the impact to Michigan's economy from the state's response to the coronavirus is deep and wide. There is no way to sugarcoat the fact that we now face some very tough decisions concerning the state's budget and the programs and services that rely on its funding. Everything from schools, roads, police and fire departments, to other critical government services are facing dramatic shortages. Balancing this year's budget and funding these priorities will be hard, but we'll get it done.
"This economic toll largely caused by the governor's actions didn't have to be as bad as it is. Continuing to impose stay-home orders and rules that no longer make sense will only make things worse, both for the economy and budget, and for the state's residents. The sooner we can work together as one Michigan and implement policies that let people get back to work and living their lives as safely and as quickly as possible, the better and safer all Michiganders will be. I believe we can, and, for the sake of our state, we must."
###