Runestad welcomes Novi pastor to Michigan Senate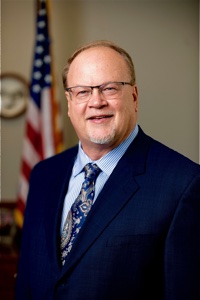 LANSING, Mich. — Sen. Jim Runestad, R-White Lake, (left) welcomed the Rev. Robb Stancer to the Michigan Capitol on Thursday. Stancer serves as pastor at Brightmoor Christian Church in Novi and delivered the daily invocation before the start of the Senate session.
Note: For a print-quality version of this or other Runestad photos, click the image or select Photos under the "In the News" tab, above. A video of the invocation is available at www.SenatorJimRunestad.com/video.