In the first days of the coronavirus pandemic, nursing home experts urged Gov. Gretchen Whitmer not to expose elderly Michiganders to the virus by sending COVID-19-positive patients back into facilities. She ignored them, with tragic results.
One year later, Michiganders who lost loved ones still don't have answers. They don't know why Gov. Whitmer made her decision and how many died as a result.
While Democrat attorneys general in states like New York have conducted investigations into their nursing home policies, Michigan Attorney General Dana Nessel has refused to do so.
If you believe our attorney general should put the people of Michigan before her political party, please sign this petition asking her to conduct an independent, nonpartisan investigation into Gov. Whitmer's tragic decision. And if you lost a loved one to COVID-19 in a nursing home, please share your story.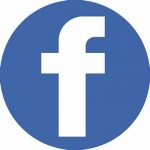 Share on Facebook