VanderWall welcomes Marion pastor to state Capitol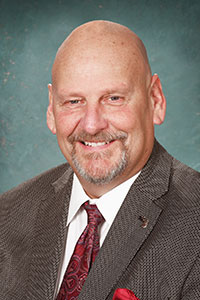 LANSING, Mich. — Sen. Curt VanderWall, R-Ludington, welcomed the Rev. Gregory Kett to the Michigan Capitol on Wednesday. Kett serves as pastor at Highland Christian Reformed Church in Marion and delivered the invocation before the start of the Senate session.
Note: A print-quality photograph of VanderWall welcoming Wednesday's guest is available by clicking on the image or by selecting Photos under the In the News tab, above. Video is available here.