VanderWall issues statement on governor's veto of health care immunity bill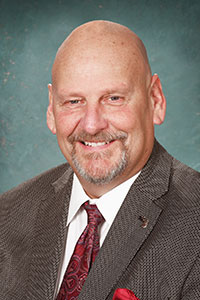 LANSING, Mich. — Sen. Curt VanderWall, R-Ludington, on Wednesday issued the following statement after Gov. Gretchen Whitmer vetoed his Pandemic Response Health Care Immunity Act bill, Senate Bill 1185, which would have given frontline health care workers legal liability protections:
"Gov. Whitmer praises our doctors and nurses fighting COVID-19 in interviews and press conferences, but her actions speak louder than her words. Instead of having the backs of the Michiganders risking their lives to battle this virus, she is siding with trial lawyers eager to sue them.
"The stress and fatigue our health care heroes are facing on the front lines of this fight is unimaginable. The last thing they should be worried about are frivolous lawsuits, yet that's exactly what Gov. Whitmer has done with this veto. Nobody should take her seriously again when she claims she has their backs."
###