VanderWall bill would authorize remote pharmacies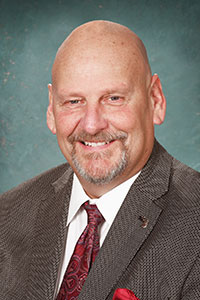 LANSING, Mich. — The Michigan Legislature has given final approval to legislation sponsored by Sen. Curt VanderWall that would permit remote pharmacies in the state.
Senate Bill 340 would allow a pharmacist to oversee multiple pharmacies using telecommunication.
"More than 20 states allow for remote pharmacies, and with my bill now headed to the governor, Michigan has the opportunity to join their ranks," said VanderWall, R-Ludington. "This measure will give additional options to pharmacists to open pharmacies in rural areas and provide increased access to Michigan residents."
Telecommunication allows pharmacists to review and monitor drugs, dispense medications, manage medication therapy and counsel patients.
SB 340 would allow a "parent pharmacy" to oversee up to two other pharmacies remotely using telecommunication. Both the parent pharmacy and the remote pharmacy would need to be licensed.
The bill would not allow a pharmacy at the time of application for a license to operate remotely to be located within 10 miles of another pharmacy.
As chairman of the Senate Health Policy Committee, VanderWall said his top priority is providing increased access to health care services, especially in underserved and rural areas.
"We must find creative ways to address the needs of this community as well as the cost of prescription drugs," he said. "These are very complicated problems, and expanding access to telemedicine and telepharmacies will play an important role in solving them."
SB 340 has been sent to the governor to be signed into law.