Senate adopts Lucido resolution calling for U.S. Air Force to station F-35 at Selfridge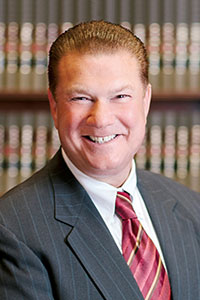 LANSING, Mich. — The resolution sponsored by  Sen. Peter J. Lucido  urging the U.S. Air Force to station the F-35 Lightning II fighter jet at Selfridge Air National Guard Base has been adopted by the state Senate.
"Given the size of the base, the existing hanger and maintenance facilities, and the broad community support, Selfridge is the logical choice for locating the military's new F-35 fighter," said Lucido, R-Shelby Township. "Senate Resolution 91 demonstrates to the secretary of the Air Force Michigan's seriousness in asking that he station its next generation stealth fighter in Macomb County."
Selfridge is currently home to the 127th Wing, a highly respected warfighting unit that has most recently played an instrumental role in the global war on terror. The unit currently operates the A-10 Thunderbolt II attack aircraft, which is slated to be retired by 2030, and the KC-135 Stratotanker aerial refueling aircraft. The F-35 Lightning II would help to ensure the base remains a relevant part of the country's military for many years to come.
Lucido said the base is a source of community pride and jobs, with the local economic benefit worth more than $700 million to residents and businesses in surrounding cities and townships. In addition, the base is a key component of disaster response for the entire state and a vital base for our nation's homeland security — F-16 fighters from Selfridge were among the first to respond to the Sept. 11, 2001 terror attacks.
Copies of the resolution will be transmitted to the members of the Michigan congressional delegation and the secretary of the Air Force.
Lucido, in consultation with the Michigan Department of Military and Veterans Affairs, has also sent letters to President Donald J. Trump and Secretary of Defense Mark Esper, seeking support for the request to have the F-35 stationed at Selfridge.
To read Senate Resolution 91, please visit the Michigan Legislature website at  this link.
###