Sen. MacDonald supports funding for local park project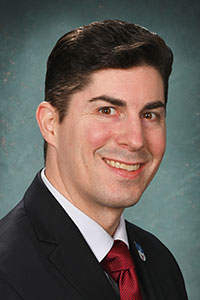 LANSING, Mich. — Sen. Michael D. MacDonald on Thursday supported approval of Michigan Natural Resources Trust Fund (NRTF) projects for 2020, including a local project in Clinton Township.
"For over 40 years, the Natural Resources Trust Fund has enhanced access to public recreation and improved the quality of life for all Michigan families," said MacDonald, R-Macomb Township. "There are three Macomb County projects this year, including one in Clinton Township that will improve local recreation opportunities and also help encourage active lifestyles, good health and appreciation of our great outdoors."
Senate Bill 145 authorizes the trust fund to use $28.7 million to support 18 acquisition projects and 60 recreational development projects throughout the state. Local matching funds of $20.7 million would bring the total investment to $49.4 million.
Under the bill, Clinton Township would get $300,000 for $600,000 in improvements to Woodrow Woody Park, including development of a canoe and kayak launch on the Clinton River Water Trail, parking lot expansion, and picnic area. The Parking lot expansion would use green infrastructure and stormwater management practices and serve both Woodrow Woody Park and George George Park.
The NRTF is supported by interest earnings from the development of state-owned mineral rights. The fund's dollars are constitutionally restricted to recreation improvements and land acquisitions.
The fund was established in 1976 under the Kammer Recreational Trust Fund Act and was later added to the Michigan Constitution under Article 9, Section 35.
SB 145 now goes to the governor for her signature.
###