MacDonald health care worker immunity bill sent to governor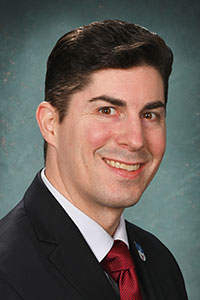 LANSING, Mich. — Sen. Michael D. MacDonald's legislation to legally protect health care workers during a state of emergency or disaster is now on its way to the governor's desk.
"This is about protecting our front-line health care workers who have risked their lives and made huge sacrifices to help provide critical care during the COVID-19 outbreak," said MacDonald, R-Macomb Township. "This is a fight against a deadly virus with no known cure. To save lives, our medical professionals have made incredibly difficult decisions and they will continue to do so until this pandemic is over.
"During this ongoing crisis, the only consideration our hospitals, doctors and nurses should have is what is best for their patients — not worrying about possible lawsuits."
Senate Bill 899 would clarify that health care professionals and facilities who render services during a disaster or emergency declaration are not considered liable for the death or injury sustained by a person by reason of those services.
The immunity granted would not apply in the event of willful misconduct, gross negligence, willful or intentional criminal misconduct, or intentional infliction of harm.
Prior to final passage, a subsection was added to specifically address medical liability pertaining to the COVID-19 pandemic. As enrolled, the bill's immunity protections would extend until Jan. 1, 2021 for a death or injury that results from an act or omission by a health care provider or health care facility under certain circumstances during the state's response to the COVID-19 pandemic.
"I hope the governor will stand up for Michigan health care workers and sign these simple protections into law to allow them to focus on providing the best care possible for COVID-19 patients," MacDonald said.
###