Lucido's debt seizure reform bill moved by House panel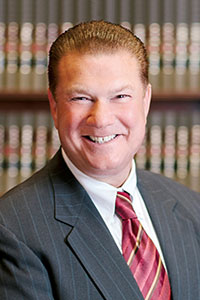 LANSING, Mich. — The House Judiciary Committee on Tuesday advanced a bill sponsored by Sen. Peter J. Lucido to allow for constructive seizure of property to satisfy court-ordered debt repayments.
Senate Bill 420 would allow property to be seized constructively, in addition to current practice. A constructive seizure is seen as a more practical process, whereby larger items of high value don't have to be physically moved and a notice is posted that the item has been seized.
It would also allow for seizure of cash, in addition to property.
"People who are facing a court-ordered seizure of property to pay off debts are clearly struggling financially," said Lucido, R-Shelby Township. "By allowing for the seizure of cash, low-income individuals wouldn't be put into a further debt spiral like they would if their car was seized, for example. My bill is a more practical way of satisfactorily solving a problem for all parties involved, and I hope the House approves it quickly."
SB 420 remains before the House for further consideration.
###