Lucido's civil asset forfeiture reform headed to governor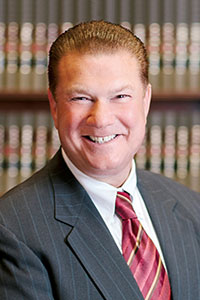 LANSING, Mich. — Legislation approved on Thursday that would reform the process of civil asset forfeiture to ensure innocent Michigan residents don't lose their personal property is on its way to the governor's desk for signature, said Sen. Peter J. Lucido.
"This is a common sense reform that solves an ongoing problem and protects the constitutional rights of innocent property owners," said Lucido, R-Shelby Township, who sponsored Senate Bill 2. "I appreciate the broad bipartisan support of this needed legislation and look forward to the governor signing it into law."
Senate Bill 2 would require that an individual be convicted of or plead guilty to a crime before law enforcement could take ownership of personal property through the civil asset forfeiture process. Seized personal property would be returned if a person is not convicted of a crime.
Currently, law enforcement has the authority to take and keep the property of individuals who have not been charged with a crime, let alone convicted of one.
SB2 and companion measures, House Bills 4001 and 4002, await Gov. Whitmer's signature.
###