Lucido's bill prohibiting COVID-19 patients in nursing homes heads to governor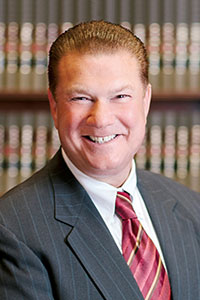 LANSING, Mich. — A bill sponsored by Sen. Peter J. Lucido that would prohibit the transfer of people who have COVID-19 into nursing homes and long-term care facilities is headed to the governor.
"Too many of Michigan's vulnerable seniors died from COVID-19 because of the state's policy to bring the virus into nursing home facilities," said Lucido, R-Shelby Township. "This is important, commonsense legislation that would help ensure the health and safety of the vulnerable people residing at nursing homes, and the staff who care for them, by better mitigating their exposure to the virus at the facilities, and I hope the governor signs it."
Senate Bill 956, which was approved by the House of Representatives on Wednesday, would prohibit individuals from being admitted or retained for care in a nursing home if they test positive for COVID-19 and have not since recovered, unless the nursing home is able to provide a preapproved designated area and a program to demonstrate its ability to retain the individual in their facility and provide the safe, appropriate care necessary for the patient that is consistent with adequate supply, staffing and operational capacity at the facility at the time of the individual's diagnosis — with the prior consent of the state Department of Health and Human Services (MDHHS).
The bill would require MDHHS to develop and submit a plan to the House and Senate health policy committees describing its process to ensure there are dedicated facilities to provide care for COVID-19-positive patients in each of the eight health care regions. The dedicated facilities would be intended for those patients who are COVID-19-positive and are ineligible for admission into a hospital, nursing home or adult foster care facility.
It would also require MDHHS to evaluate the COVID-19 Regional Hubs that were previously implemented and operated during the state's response to COVID-19 in nursing home facilities and provide a report to the House and Senate health policy committees on the evaluation.
According to the federal government, several of the state's nursing homes serving as regional hubs for COVID-19 patients received low-quality ratings as determined by a Centers for Medicare and Medicaid Services rating system.
More than 35% of the people who have died from COVID-19 in Michigan were patients from nursing homes.
###