Lucido to host developmental disability town hall April 1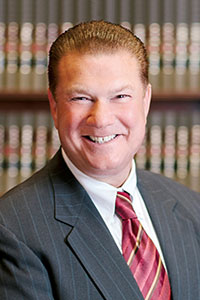 LANSING, Mich. — State Sen. Peter J. Lucido, R-Shelby Township, announced on Tuesday he will host a community town hall to discuss services and resources available to individuals with developmental disabilities and their families.
The town hall will be held Wednesday, April 1 from 6 to 8 p.m. in the Main Conference Hall of the Macomb County Intermediate School District Educational Service Center, located at 44001 Garfield Road, Suite 1100, in Clinton Township.
"Too many families and caretakers are unaware of or have trouble accessing the services and support that is available for them," said Lucido, who will moderate the panel discussion. "I invite anyone to join us, ask questions, and meet face to face with the professionals who dedicate their time and talents to serve our loved ones in need."
Representatives from local, state, and federal agencies, and from nonprofit organizations providing services and support for the developmentally disabled and their families, will be available to answer questions and provide information about how to access and utilize services and support.
Lucido said no appointment is necessary to attend the town hall. Residents with questions or who are unable to attend should contact his office at [email protected] or by calling 855-374-8008.
###