Lucido to host auto insurance town hall July 15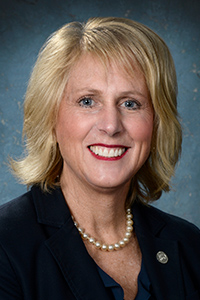 LANSING, Mich. — State Sen. Peter J. Lucido, R-Shelby Township, reminded residents on Wednesday that he will host a community town hall discussion on recent changes to Michigan's insurance laws and how they will affect drivers.
The town hall will be held Monday, July 15 from 6:30 to 8:30 p.m. at The Palazzo Grande, located at 54660 Van Dyke Ave. in Shelby Township.
"The landmark legislative action recently taken to overhaul Michigan's auto insurance system was a big deal and will save drivers money," said Lucido, who will lead the panel discussion. "However, there is a lot to unpack and I want to make sure that everyone has an opportunity to learn more about the changes that are coming their way, and to have their questions answered by those who have the answers."
While the town hall is open to the public and no appointment is necessary, because of anticipated demand and limited seating, Lucido encouraged those interested in attending to RSVP to [email protected] or call 855-374-8008 with any questions about the event.
###