Lucido bills allowing first responders to use EpiPens, protect school employees who use them heading to governor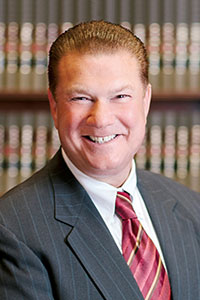 LANSING, Mich. — The state House of Representatives on Thursday approved legislation that would allow firefighters and police officers in Michigan to carry and use EpiPens to treat life-threatening allergic reactions and would provide liability protections for school employees who administer EpiPens.
"EpiPens are such a common tool used to help people experiencing allergic reactions, yet our first responders have not been able to carry them in our state," said Sen. Peter J. Lucido, R-Shelby Township. "This commonsense legislation will make it easier for first responders to do their jobs and help save the lives of people in need. I thank my House colleagues for their support and I hope the governor will sign the legislation quickly."
Senate Bill 417, sponsored by Lucido, would allow physicians to prescribe and pharmacists to dispense auto-injectable epinephrine, commonly referred to as EpiPens, to firefighters and law enforcement agencies to treat anaphylaxis.
The House also approved SB 843, also sponsored by Lucido, which would establish civil and criminal liability protections for school employees who, in good faith, either administer or do not administer auto-injectable epinephrine to an individual. The bill would also provide criminal liability protections for school districts, members of school boards, and directors or officers of nonpublic schools, as they already enjoy civil liability protections.
"If a teacher or school employee needs to administer an EpiPen on a student, they shouldn't have to worry about getting sued for it," Lucido said. "Likewise, if they for some reason are unable to administer one, they shouldn't be sued either. Our teachers and school workers want nothing but the best for our children — we should do what we can to support them."
The bills now head to Gov. Whitmer for her consideration.