Bizon welcomes Hastings pastor to Capitol to give Senate invocation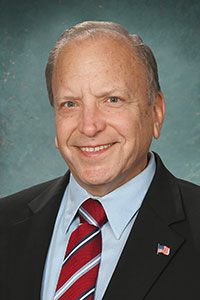 LANSING, Mich. — Sen. John Bizon, M.D., R-Battle Creek, welcomed the Rev. Alan Leonhardt of Hastings Assembly of God church to the Michigan Capitol on Thursday. Leonhardt gave the invocation before the start of the Senate session.
Note: A print-quality photograph is available by clicking on the image or by selecting Photos under the In the News tab, above.